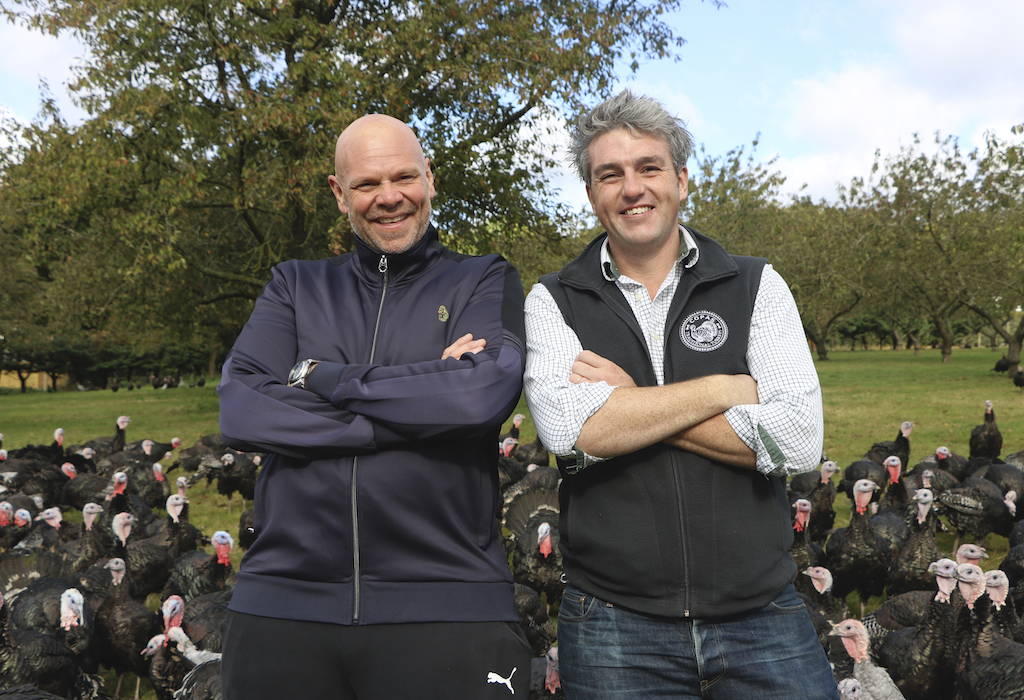 This year, we are very excited to be working with chef Tom Kerridge to supply the turkeys for his Christmas dinner box. As Tom Kerridge himself says:
"Getting the right turkey is a crucial part of the Christmas meal. We all have our own personal traditions, but I think we can agree that a great centrepiece for the dinner table brings us together. This year we're taking the fuss out of Christmas by bringing you Tom Kerridge Turkeys, delivered straight to your front door.
I've teamed up with my local farmer, Copas Turkeys, to make sure you get the best quality turkey for the most important meal of the year!"