All our turkeys are bronze breeds.
Care & Attention To All Our Feathered Residents!
The welfare of our birds is extremely important to us and underpins everything we do at Copas Traditional Turkeys.
Why so special?
We combine the very best, centuries old production methods with state-of-the-art facilities, exceeding all farm assurances schemes & welfare standards currently operating in the UK.
Read about the CARE & ATTENTION we offer all our feathered residents (the best tasting turkeys are always respected, never rushed!).
See more on the wildlife making up the HAPPY ENVIRONMENT provided at Kings Coppice Farm.
Or find out why TAKING OUR TIME, by using the old fashioned, time-consuming methods, leads to a superior eating quality.
Whilst many products are dressed up with fancy packaging, we are confident that ours simply reflects the superior eating quality of the product within (& we all know that the secret to a great meal is starting with the right product!). Each Copas Turkey comes with cooking instructions & a pop-up cooking timer, so no matter what your culinary experience, you have everything you need to ensure a perfect turkey cooking experience this Christmas!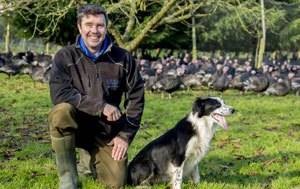 ---
We only opt for traditional turkey breeds from specialist British hatcheries, as these grow at a natural pace & allow us to maintain a natural, compatible diversity within our flocks.
Our turkeys enjoy an oat-rich, nutritionally-balanced, natural cereal diet that's ethically sourced & completely free of growth promoters or other nasties.
During the day, our Free Range Bronze & Free Range Organic turkeys are truly free-range, which means they stroll around our cherry orchards & grass meadows taking in the fresh air as soon as they're old enough (usually six weeks old) & not just for a few weeks towards the end of their lives. Due to their long (& happy!) lives, Copas Turkeys are wandering around outside well before most cheaper alternatives have even hatched!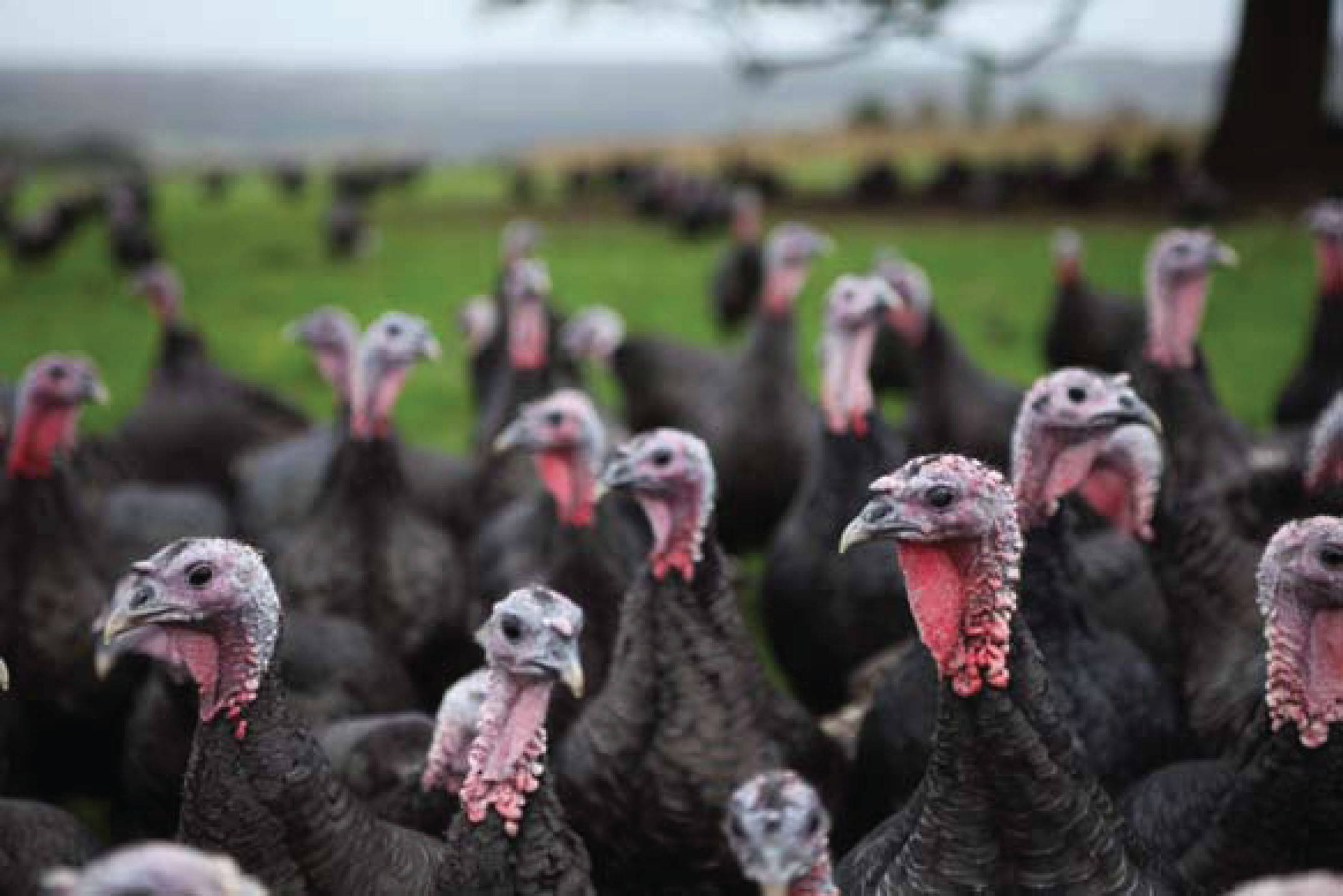 Happy Environment
---
In addition to cherry trees & sunflowers, we provide natural game cover for our free range turkeys to roam in & this brings in a plethora of wildlife, with just some of these listed below.
Birds: Buzzards, Kestrels, Red Kites, Tawny Owls, Little Owls, Sparrow Hawks, Goldfinches, Yellow Wag-tails, Pied Wag-tails, Great Spotted Woodpeckers, Green Woodpeckers, Mottle Thrush, Song Thrush, French Partridges, Pheasants, Jays, Wood Pigeons, Magpies, Crows.
Butterflies: Tortoise-shell, Red Admirals, Orange Tips, Cabbage Whites.
We also have 5 bee-hives on the farm, enabling us to enjoy delicious honey in the office year round – the flavour changes throughout the year (we're sure the Autumn batch has more than a hint of cherry blossom!) & this is also available to buy in our online shop.
For those of you brought up on Kenneth Graham's Wind In The Willows, you might be interested to know that our Cookham farm sits over the road from Quarry Wood, the original inspiration behind the 'Wild Wood'. We imagine Mole, Ratty & Toad would be pleased to hear that border collie Turkey Dogs have been used to protect & herd Copas Turkeys for over 17 years.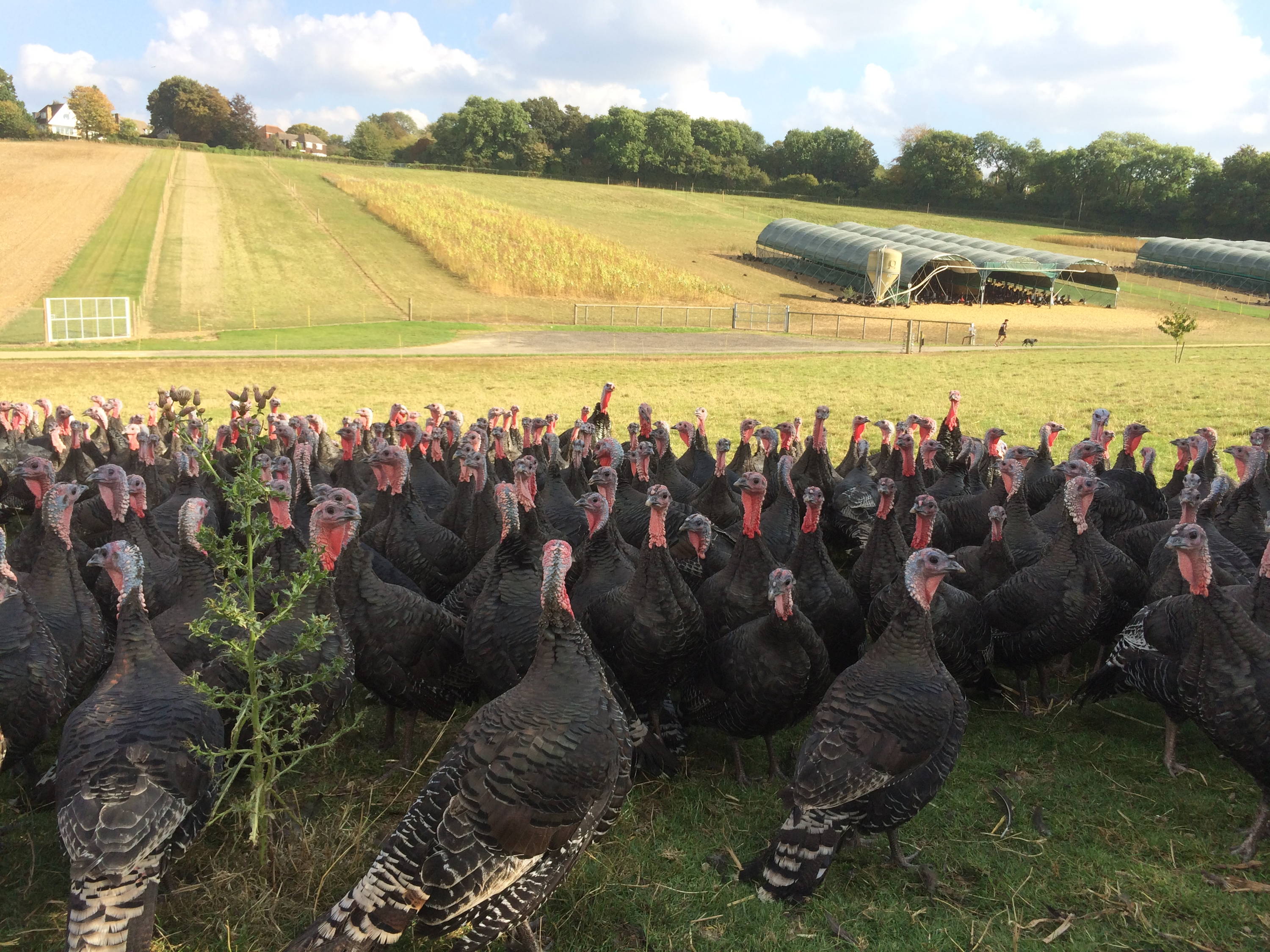 Taking Our Time
---
Too many turkeys' destinies are determined on when they reach the popular weight categories, rather than age. Although the industry standard is around 2 months old, we're very aware that every meat has a prime eating time, therefore our turkeys are between 5-7 months old when their countryside rambles finally draw to a close.
The benefit of a fuller life is their dense meat & superior fat cover. This natural fat layer not only makes traditional dry plucking possible, but it means Copas Turkeys don't need to be basted, buttered or covered with bacon to retain their succulence.
We will have over 10 different breeds on our farm this year to provide beautifully finished adult birds in all weight categories. The majority of these will be hens, (not guaranteed for 9kg+ weight categories) because of their superior shape & meat to weight ratio.
Dry plucking by hand is slow & labour intensive. However, because the turkey is kept dry, we are able to hang them for an extended period, like any other game bird. Hanging is one of the main reasons why our turkeys taste so great.
Being game-hung for 2 weeks is integral to their unrivalled eating quality, providing both a truly tender eating experience & an altogether superior depth of flavour.