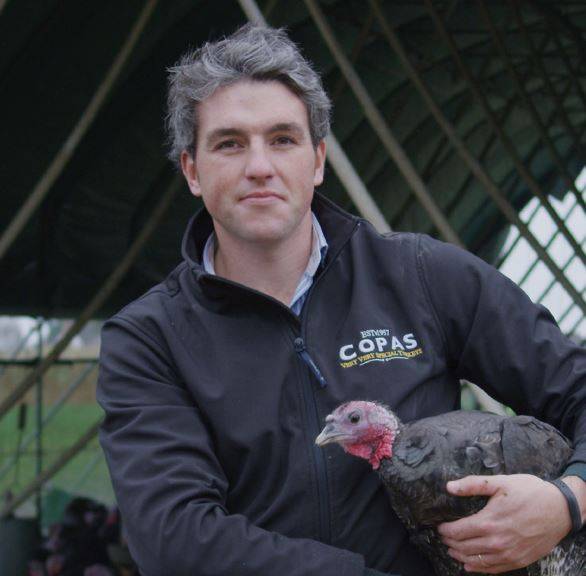 Tom Copas: Managing Director
Food: Tom loves to cook anything from Simon Hopkinson's "The Good Cook" and his restaurant of choice is Tom Kerridge's The Coach in Marlow. If you bump into him in one of our many local pubs, his tipple of choice is Cider.
Fun: In the rare moments he's not working on the farm, Tom loves to spend time with friends, ideally on the slopes snowboarding or watching rugby at Twickenham. He's also a keen shooter and recently moved into a new home with a blank canvas for a garden so is fast becoming Cookham's very own Monty Don.
Family: Tom & Verity have their hands full with working cocker Patch, her daughter Socks and recent addition to the pack, Boots the black labrador. Since launching this page, real human baby Thomas has arrived as well as a 4th dog, Zip!
---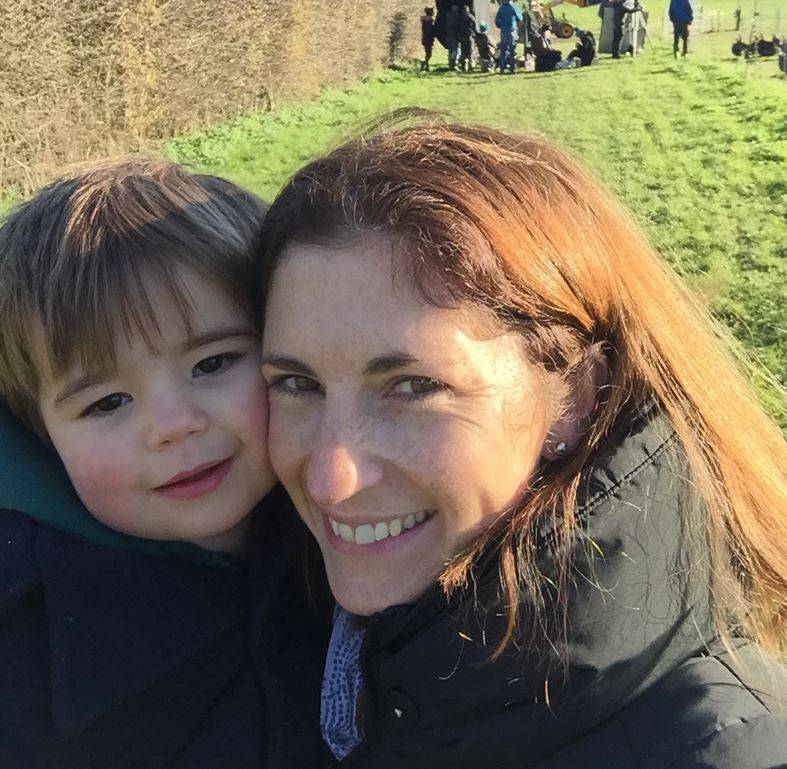 Sarah Copas: Director
Food: Sarah loves cooking anything from Ottolenghi, especially his book Jerusalem for amazing flavours and Simple for everyday meals. When it comes to restaurants, nothing beats a great foodie pub with excellent customer service and Cookham is packed with them including The White Oak, Bel & The Dragon, The Jolly Farmer, Uncle Tom's Cabin and The Old Swan Uppers! Sarah's most memorable meal ever was more far afield on a small island, Lummi Island, off the Northwest Coast of USA! The team at Willows Inn did the most amazing job for her 40th Birthday celebration.
Sarah is loving the current resurgence in gin and her current favourite is Harris Gin from the Outer Hebrides.
Fun: When not working or studying, Sarah loves skiing & dog walking (not at the same time!). She really enjoys live sport & live music (Henley Rewind is a favourite!) and, when home, likes nothing more than a few board games with the kids!
Family: With 2 energetic, football-obsessed boys (aged 8 & 6 at the time of writing!) and a similarly energetic English cocker spaniel, there's rarely a moment's peace at home but Sarah wouldn't have it any other way!
---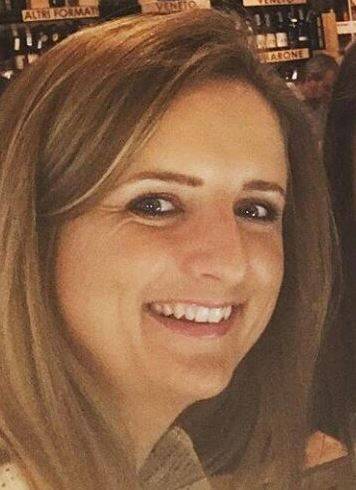 Verity Copas: Head of Sales & Property
Food: When she has time, & husband Tom isn't cooking, Verity loves to conjure up amazing curries and feasting meals. She is also a whizz at making the gooiest, most chocolatey brownies. Her tip is to freeze balls of Nutella or peanut butter to pop into the centre of the brownies... Sunday baking heaven! Verity's local favourite restaurants include The Coach, Tom Kerridge's place in Marlow and Hurley House Hotel, but we are spoilt for choice around Cookham. When venturing further afield, Pollen Street Social in London and The Artichoke, Amersham, would top Verity's favourite places and her tipple of choice would be champagne or gin (good choices!!).
Fun: When not managing the Copas Partnership property portfolio and dealing with butchers all over the UK, Verity can be found running... everywhere... whenever she can! She recently completed a 100k charity run and still goes out most days to carry on running! Then, when not running, she will be doing yoga or pilates, skiing or horse riding. Verity is basically the Duracell Bunny of the team! She relaxes by baking (see above!) and entertaining friends & family.
Family: Tom & Verity have their hands full with working cocker Patch, her daughter Socks, black lab Boots and recent addition to the pack, Zip. As you will see from Tom's biog above, Baby Thomas has since arrived as well as Zip, their 4th (& final, for now!!) dog.
---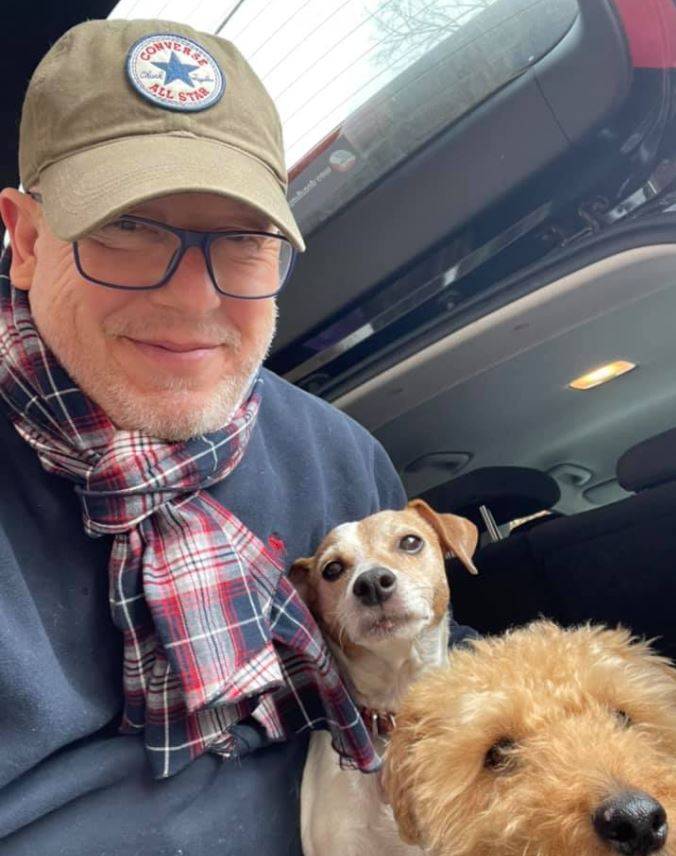 Simon Windsor: E-Commerce & Marketing Manager
Food: Simon is one half of Cookham Secret Supper Club and loves eating out as much as possible. When not at home baking sourdough bread (Cookham Rise: Bread & Eggs), he can probably be found supping Picpoul in The Swan Uppers! Simon's favourite meal ever has to be at The French Laundry in Sonoma, California ... he'll happily bore you with the details if you ever ask.
Fun: When not eating, cooking or baking bread, Simon loves dog walks & catching up with friends. The highlight of his year is the Eurovision Song Contest!
Family: No real kids but kept on his toes with 2 spoilt terriers and 6 chickens!
---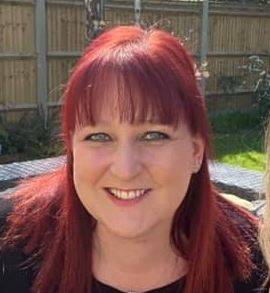 Kirsty Brock: Events Manager / Collection Day Organiser
Food: Kirsty loves cooking from the Monya Kilian Murphy Keto book, her favourite pub is Maiden's Head and favourite tipple is Lone Wolf Cloudy Lemon gin …. we rave about her Thai Green Curry.
Fun: Long walks (aka 'therapy sessions'!!) with friends. When she gets the chance, Kirsty loves a good podcast, especially 'And That's Why We Drink' and 'No Such Thing As A Fish' but loves nothing more than socialising with friends, especially if it involves food and drink.
Family: At the time of writing, Kirsty has 2 sons , James (21) and Tom (19). When Tom's home from university, they can usually be found at the dining table playing Yahtzee and Boggle Championships! Rescue cat Cooper, rules the roost though his board game skills are somewhat lacking!
---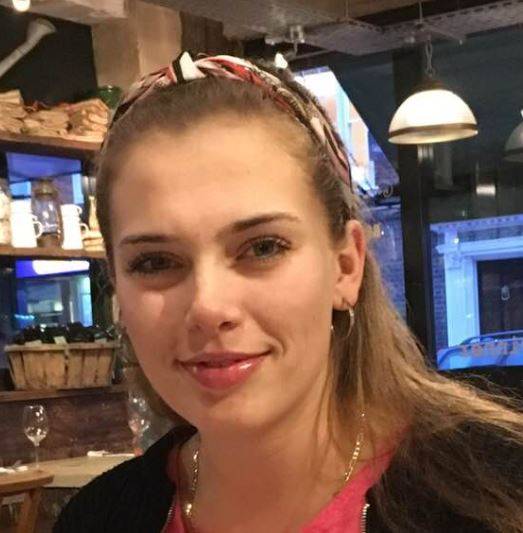 Lucy Hyndman: Events & Turkey Assistant
Food: Lucy trained as a chef at catering college after finishing school and has a passion for cooking and good food. This is a massive bonus to the rest of the team as we have a kitchen at the office! Her favourite restaurant is The Rothsay Rooms in Ballater, Scotland however, closer to home, she loves Uncle Tom's Cabin in Cookham Dean (and not just because she used to work there!). Lucy will eat almost anything and has tried some weird stuff in her time as a chef, including brain(!!) but hates mushrooms and baked beans!
Fun: When not cooking, Lucy spends most of her time at the stables with her horse, Wren. She also loves skiing & travelling and is looking forward to being allowed to fly again post-COVID restrictions.
Family: Lucy's family has lived in Cookham for years. She has no kids ... yet, but her rescue dog, Izzy, is more than enough trouble for now!
---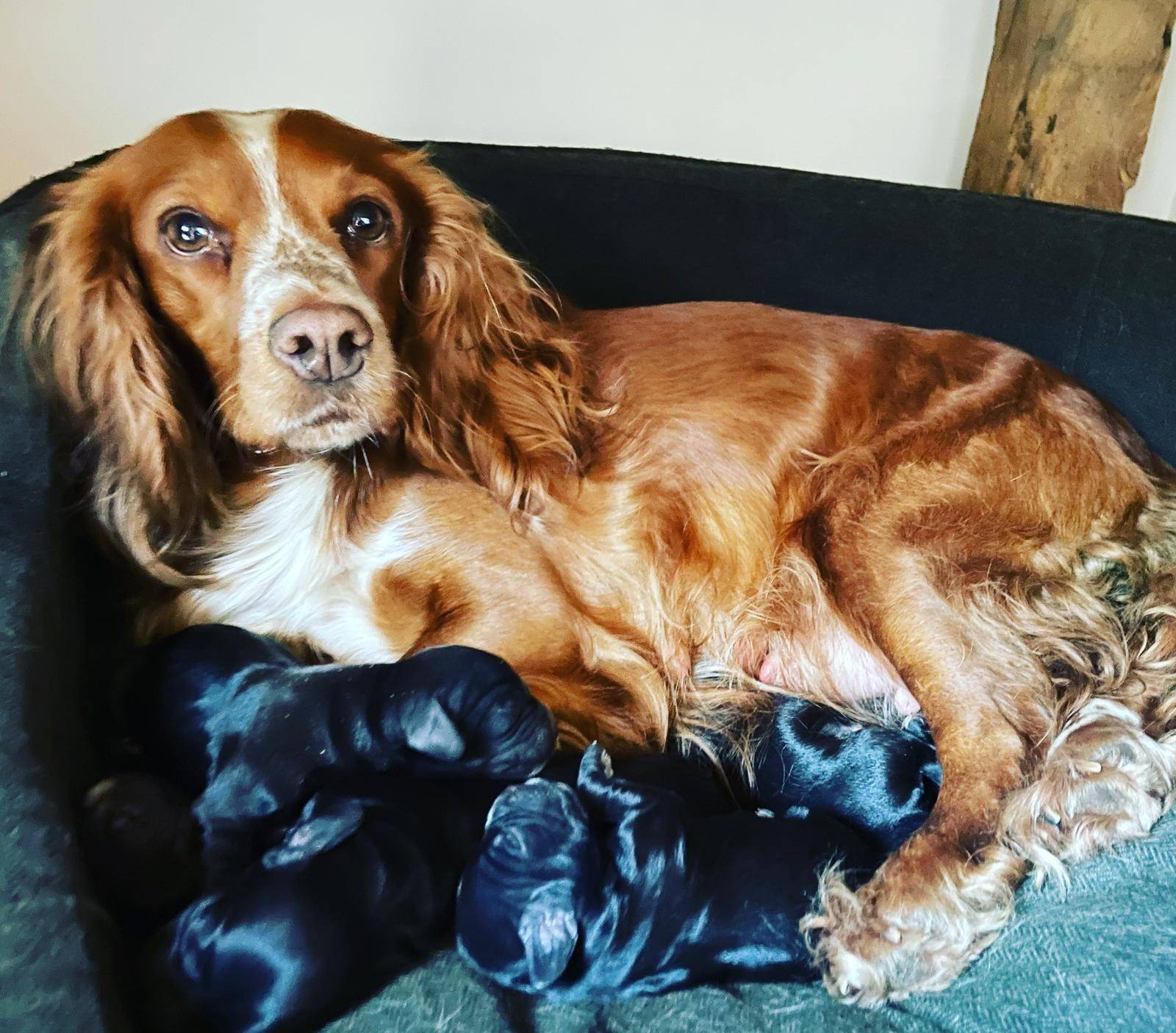 Patch Copas: Top Turkey Dog
Food: Patch loves scraps & her favourite day of the year is when the team do ham & salmon tastings!
Fun: Working as our Chief Turkey Dog, Patch spends most of her time out in the fields with Tom. At the weekend, Patch loves nothing more than hanging out in the pubs with Tom & Verity watching the rugby!
Family: Patch took time out from her busy schedule in 2019 to have a litter of 5 puppies, one of which, Socks, has stayed on as her apprentice turkey dog! Patch's second (and final) litter arrived in June 2021, 5 beautiful black puppies!
---
Socks Copas: Deputy Turkey Dog
Food: Socks has been experimenting with lots of food types now she's longer a puppy and seems to have inherited her appetite from her mother, Patch!
Fun: Socks is keen to learn all about the turkeys and spends hours in the barns looking after the poults. She now has a very big little sister, black lab Boots, and enjoys showing her the ropes!
Family: Socks lives with Patch, Boots, Socks, Zip, Tom, Verity & Baby Thomas!
---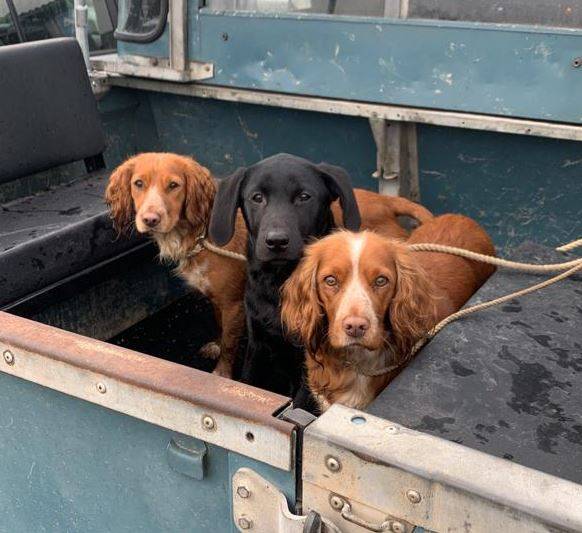 Boots Copas: Apprentice Turkey Dog
Food: Now that she is no longer on specific puppy food, Boots has been experimenting with lots of food types but is still one of the slimmest Labradors you will ever see thanks to her exercise regime.
Fun: Boots is keen to learn all about the turkeys and spends hours in the barns looking after the poults
Family: Boots lives with Patch, Socks, Zip, Tom, Verity & Baby Thomas!
---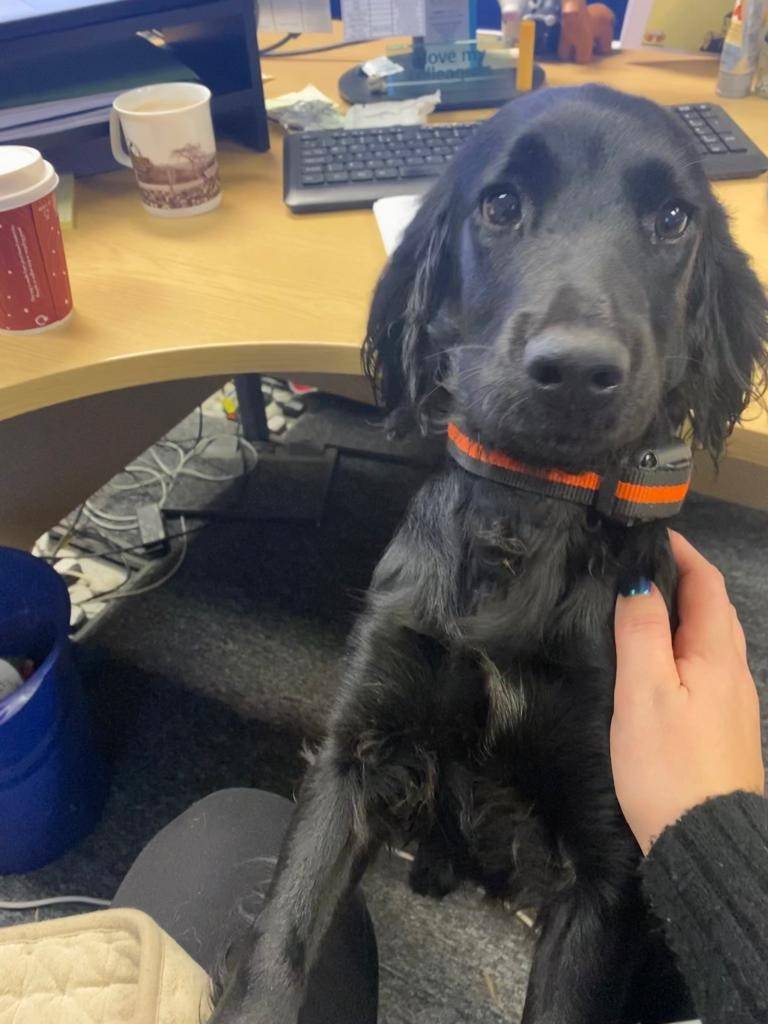 Zip Copas: Trainee Turkey Dog
Food: One of Zip's greatest talents is sneaking unnoticed under people's desks to remove anything edible from their bins. Being rather gorgeous, she gets away with it every time!
Fun: Zip likes nothing more than dishing out puppy cuddles in the office so, whenever she manages to escape from Tom's office, she can always be found on someone's lap.
Family: Zip lives with Patch, Socks, Boots, Tom, Verity & Baby Thomas!