WELCOME TO THE KIDS COOP!
This is our kids page to share more information about our turkeys so you can learn more about our farm and why our turkeys are very very special.
For over 60 years the Copas Family have been rearing turkeys on our farm in Cookham, Berkshire. We love telling our story and explaining what good farming and animal husbandry is all about.
From the day the birds arrive on our farm they are looked after with the best care and attention by our human and furry teams. Explore, watch videos, download materials and read our book to find out more: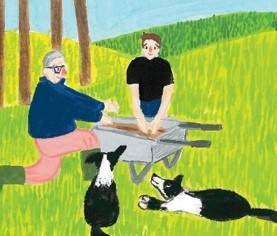 THE LIFE OF A COPAS TURKEY
Learn more about the lovely life of a Copas turkey.
TURKEY POULTS
Baby turkeys are called poults and they arrive on the farm in June every year when they are just 24 hours old. They are kept warm in their sheds, watched closely by our husbandry team and turkey dog Kes. The first few days are critical when they require extra attention and must always have plenty of food and water. Learn more about the first few days of their life in this video.
GROWING UP
The turkeys grow very quickly and in just a few weeks they start to get stronger. At this time we give them more space to run around and they love to explore the whole barn. They stay inside for 6 weeks until they are big enough and ready for the outdoors. Watch them grow in this video.
OUT TO THE RANGE
When the turkeys are ready to be moved out to the ranges they are introduced to their new environment slowly. Fresh water, food and bedding is provided in the barns but they also have freedom to explore the outdoors. The open space, fresh air, and fields to peck at help them grow to full maturity.
ENJOYING NATURE
As the birds grow into adults they become bigger, bulkier and their feathers develop with beautiful colours. They spend their days in the game cover and lush vegetation that provides a natural habitat. Some enjoy a dust baths too! They are watched over by our alpacas that help keep the foxes at bay. The turkeys grow to full adult maturity in 24-26 weeks, just in time for Christmas.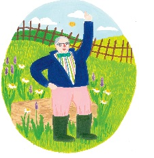 VISIT US
Our turkeys love it when their fans come to visit.
SELF-GUIDED FOOTPATH TOUR
Our self-guided footpath tour is open 365 days a year. Footpath 1 in Cookham Dean runs straight through the farm and past the turkey polytunnels. Begin the walk at the corner of Hockett Lane and Bigfrith Lane, or at the other end of the farm on Kings Lane. Along the footpath you will find signs with more information about the life of our turkeys and a year on our farm.
COLLECTION DAY & CHRISTMAS FAYRE
To meet the family, learn more about our turkeys come along to our Christmas Collection Day & Christmas Fayre. It is held on 23rd December every year and customers come to collect their turkeys, watch demonstrations, taste our Christmas produce, meet other local food producers, and enjoy a visit from Father Christmas and his reindeer. Find out more here.
NB: Due to Covid, our 2020 Christmas Fayre will be replaced with a socially distanced drive through this year.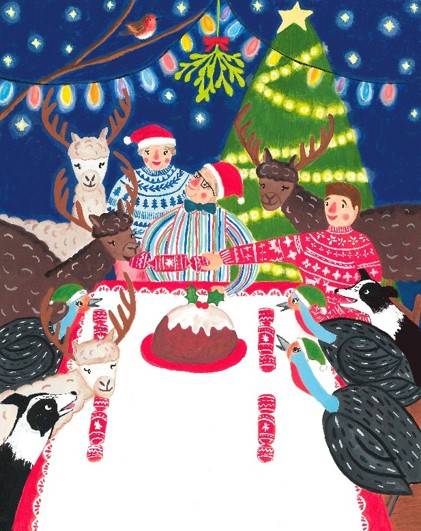 HAVE FUN!
Download activities, colouring in, and more turkey facts.